April 2019 – August 2021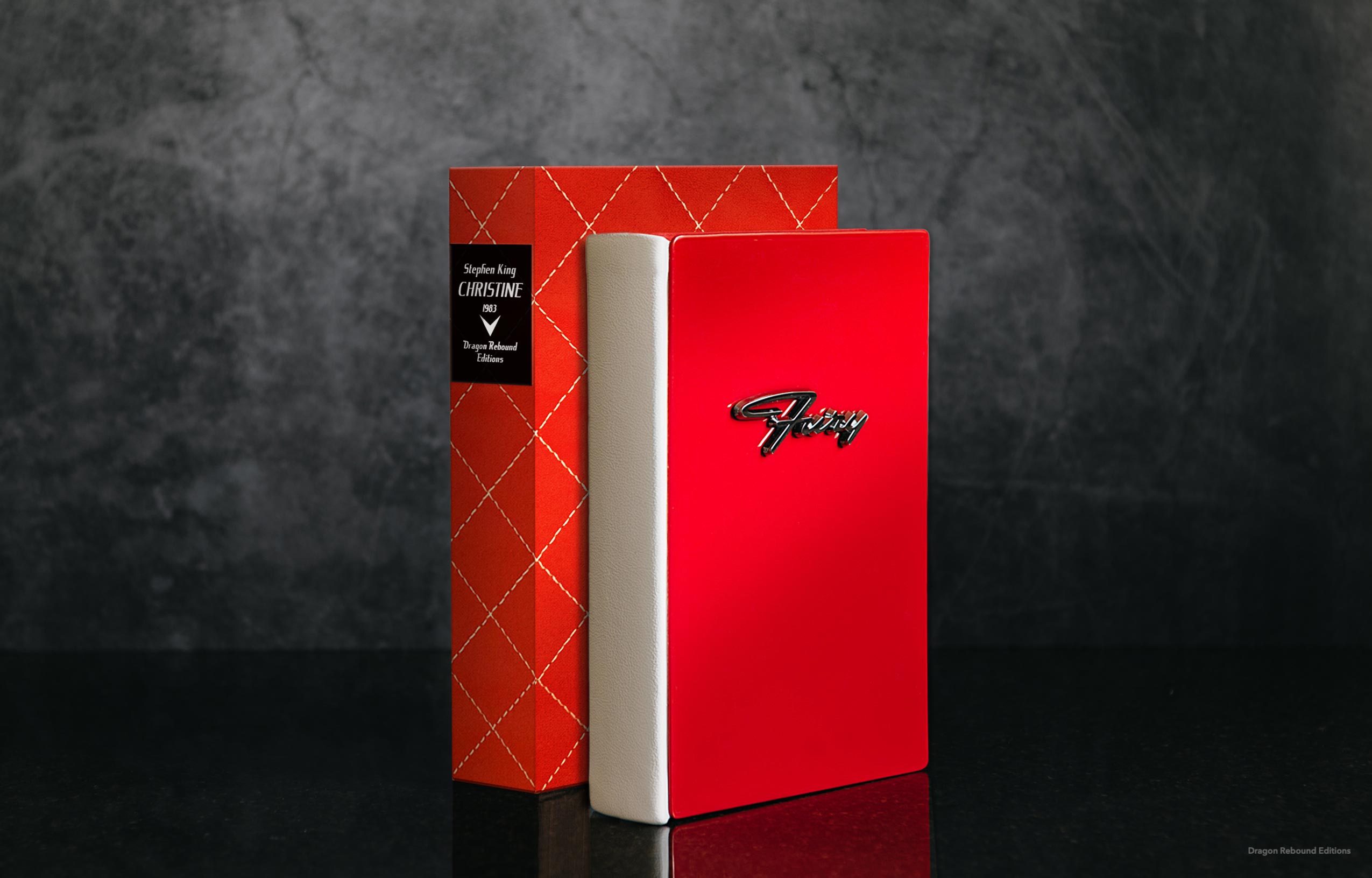 After much anticipation, we are very pleased to announce the sixth book in this series of custom bound novels by Stephen King. For those unfamiliar with these books, we acquire 1st edition copies, and then work with bookbinders and other artisans to rebind the original book block. By incorporating elements of the story into the design of the binding we hope to create a unique experience. It is our way of honoring the work of Stephen King, and crafting a cover design that collectors and fans can cherish.
Powder Coated Metal Covers
The Christine rebound is limited to 52 copies lettered A-Z and AA-ZZ, and 6 "Rebinder" copies designated "RC". It is a bradel binding with powder coated metal covers and a genuine leather spine. A custom made chrome-plated emblem is affixed to the front cover. Endsheets are illustrated and the book is housed in a clamshell enclosure covered in genuine automotive leather with custom stitching and velvet floors.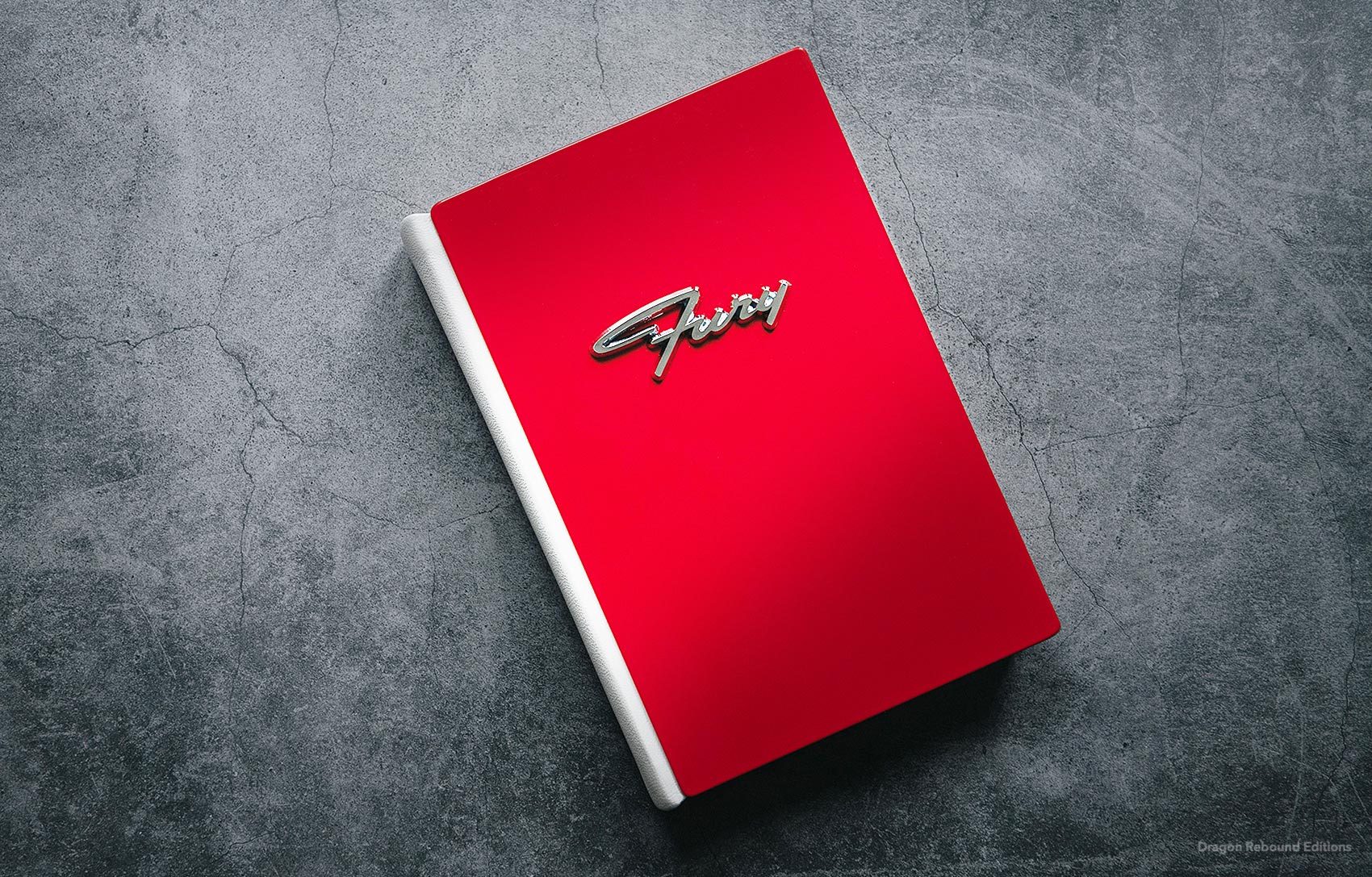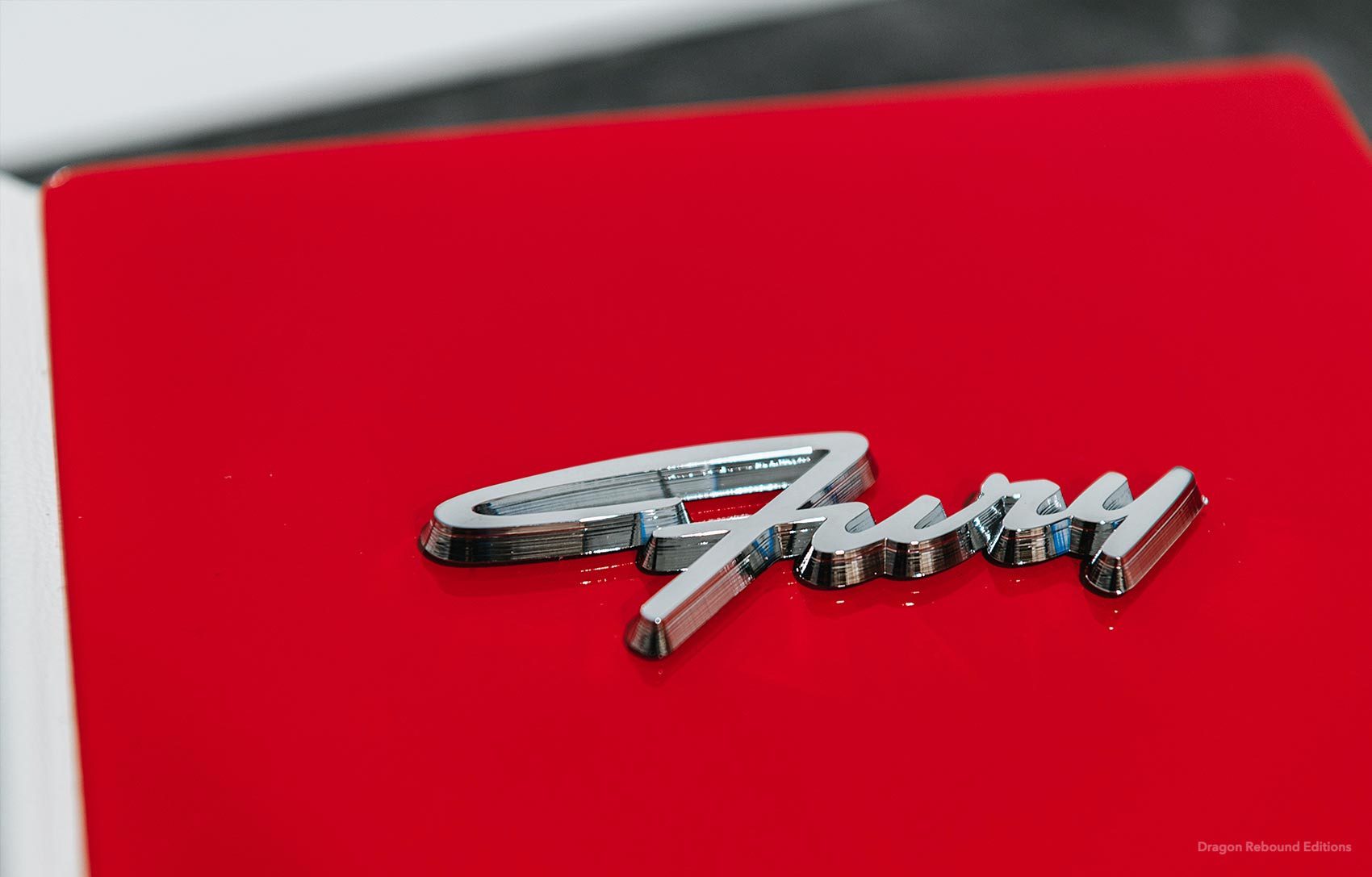 ---
---
Bangor Public Library Donation
A portion of the proceeds from the sale of this rebound edition will be donated to The Bangor Public Library. The vision of the Library is to contribute to the prosperity and growth of the city of Bangor by fostering the spirit of exploration, the joy of reading, the pursuit of knowledge, and the preservation of its community's history.
---
Bonus Christine Limited Edition Die-Cast Model Car
ALL orders will ship with this 1/64, 3″ long die-cast model car made by Greenlight Collectibles.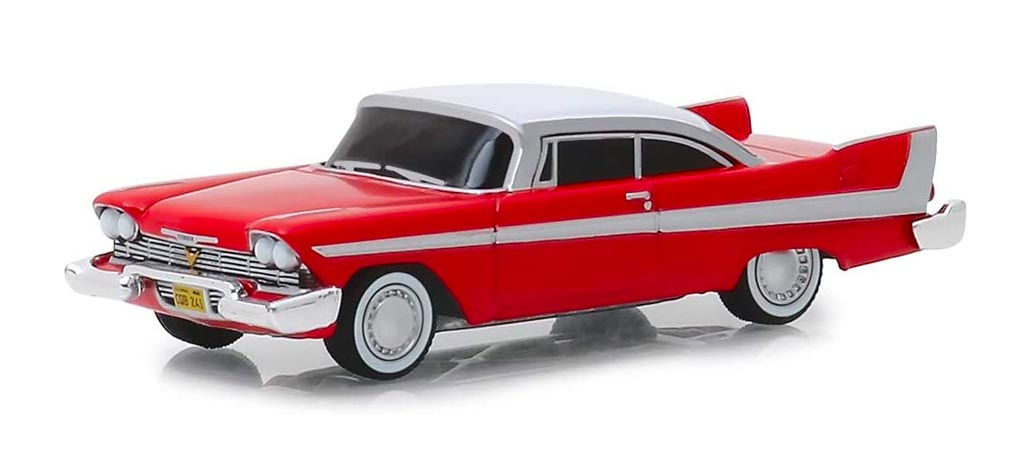 ---
Signed Copies
Although not required, you may send a signed copy of Christine to be rebound if you would like. We are not responsible for loss or damage of this book during shipment or at any stage of production. We must receive your signed copy no later than December 11th, 2020. If you wish to do this, please submit the form here.
PLEASE NOTE, UNLESS YOU ARE A REGISTERED OWNER OF CUJO REBOUND, PLEASE  DO NOT SUBMIT THIS FORM.
---
How to Purchase
These editions are first offered to owners of the previous custom bound book (Cujo). If a previous owner declines to purchase the new book, then any remaining copies will be sold through a lottery.
---
Cujo Owners
If you are a registered owner of Cujo Rebound, you will receive an email with instructions on how to purchase Christine Rebound. The emails were sent on 12/1/20 at 9am Pacific. If you did not receive this email, and you wish to purchase Christine, then please submit the contact form. Please only submit this form is you are a registered owner of Cujo Rebound. You will have until Friday, December 4th at 11am Pacific, to place your order. If your order is not received, then your copy will be made available for the lottery.
---
Lottery
If any copies are still available after previous owners have had a chance to order, then the remaining copies will sold through a random lottery system. Winners will be announced no later than Wednesday, December 9th, 2020.
The lottery is now closed. Thank you to everyone who entered.
---
Teaser Video
---
Photography by Yegor Malinovskii.